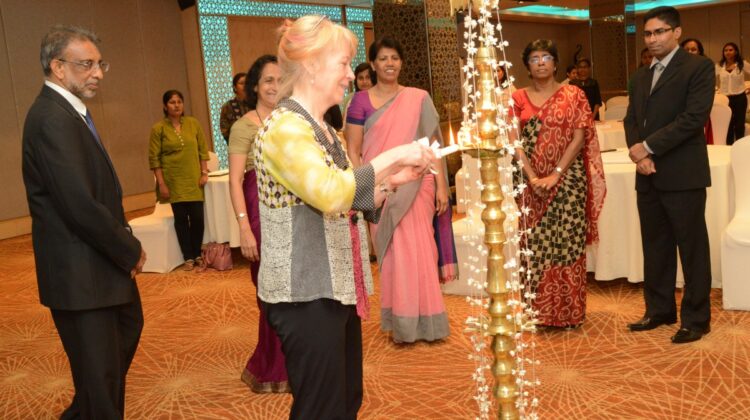 Training Workshop on "Leadership and Career Development"
TRAINING WORKSHOP ON "LEADERSHIP AND CAREER DEVELOPMENT" for women in Science, Technology and Research (STR), Organized jointly by National Academy of Sciences of Sri Lanka (NASSL) and National Science Foundation of Sri Lanka (NSF) in collaboration with the Sri Lankan Academy of Young Scientists (SLAYS) was successfully held on 23rd May 2017, 09.00am-4.30pm, at the Hilton Colombo Residences, Colombo.
The workshop was organised in view of the need to develop the capacities of women in STR and to equip them with the requisite knowledge, skills and attitudes that can promote them to be in positions of influence within their organisations.
This event also enabled initiation of a process with the involvement of NSF to start a series of activities targeting women in STR, to identify factors that prevent women from progressing in their fields and to provide a forum to encourage them to voice their opinions.
The workshop included short presentations by the facilitators, small group discussions, experience sharing and experiential learning.