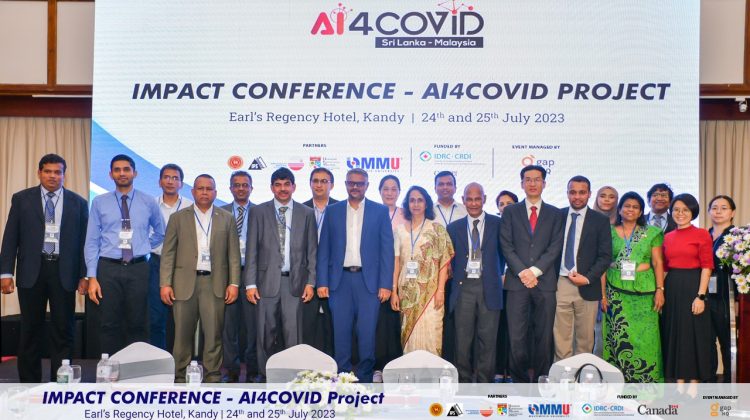 Roundtable discussion on 'the use of Artificial Intelligence in Policy Making'
A roundtable discussion was held on 'the use of Artificial Intelligence (AI) in Policy Making'  on 24th July in Kandy . This was an event conducted in partnership with the 'AI4Covid' project team https://covid.eng.pdn.ac.lk/  led by Prof. Janaka Ekanayake, Fellow, NASSL as part of an international conference.  
Minister Kanka Herath, Hon. State Minister of Technology graced the event as the Chief Guest and Prof. Nadira Karuanweera, President NASSL as the Guest of Honour. Prof. Priyan Dias, former President, NASSL moderated the discussion with active participation of officials from relevant organizations and the ministries. There were lively debates and exchange of ideas on the potential use of AI for policy development and reforms in Sri Lanka with the Minister concluding that the ideas generated will be conveyed to the national commission on AI that is in session. The importance of AI education and the need for data sharing was also stressed.